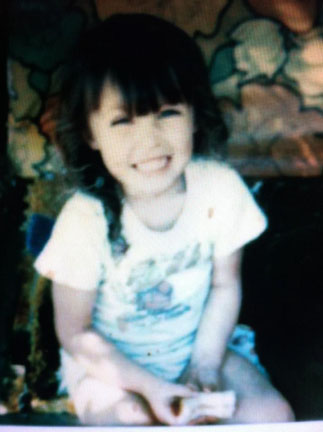 My Story At A Peek:
 First, thank you for visiting my website and learning more about me and my passions in life.  I really am the Mechanic's daughter.  I grew up on a humble farm with ma and Papa (still married 40 some years later) and five kids.  Not much money, but a lot of love.  We were the family that the church donated boxes of food to during the holidays.  One year we even received hand-sewn quilts from the ladies of the church specially made for each sibling to keep us warm in the winter.  We didn't know money was short because we were so happy and filled with faith, music and dreams.  I can totally relate to Dolly Parton's song Coat of Many Colors, and the Loretta Lynn story of Coal Miner's Daughter.
Papa would come home late from his auto repair shop, sit down with a beer, and play the guitar while singing songs he wrote.  Almost all of his songs were about Jesus, or being grateful for family.  We knew Jesus at a very early age. Papa would sing and have us sing along with him.  Papa and I would perform at churches and nursing homes, most the time without pay, just to give back.  Papa always wanted to be a singer, not a mechanic, and he would record his songs on an old reel-to-reel, as well as record me singing his songs at five years old.  He still has those old reels!  You'll hear recordings of me singing as a child on our duo album, 30 Years In The Makin'.  It's a comforting, soothing album, kind of old-style classic country, and it's all papa's music and one song of mine.
Papa would always tell me that it didn't matter whether we had money or not, I could achieve anything I dreamed. My dreams were filled with singing, traveling, and helping people.  In fact, when I was little, I wanted to be a medical missionary.  Since we didn't have money I took a job  when I was 14, working with senior citizens and I learned to fund-raise. I had a passion to help people, and people who couldn't travel supported me to go and serve others.  I was always ready to go!
My first overseas experience was in Germany, 1992.  I went as an exchange student and loved it. I still keep in touch with my host family today, and learned German conversationally. Then, in 1995, I finally became a Christian missionary with a six-month program called Youth With A Mission.  I spent three months in Japan, mostly assisting the Red Cross with the Kobe earthquake relief.  I learned Japanese ok for such a short visit. One time I got to translate when the volunteer didn't show up and people actually understood!  That was a miracle!
Then life became very busy as it does, but I finally got to be a medical missionary in 2009 and 2010 in Ethiopia, Africa, and 2011 in the Brazilian Amazon.  I spent a month in both locations.  I absolutely loved doing medical assistance.  Please see more about my Japan, Africa and Amazon experience on website under, Photos.  The countless stories are too grand to tell here.  Be prepared to read some wild and somewhat graphic stories about these people's daily lives and the conditions in which they try to survive.  Serving others day-to-day, whether by music or missions, will always be my focus.  It's my calling; to inspire and help others.  I will always say, "Send Me."
As I mentioned earlier, I started working with senior citizens when I was 14 years old.  I have now been in this industry, with the goal of touching the lives of seniors, for nearly twenty years.  I have held positions within the retirement community as well as overseeing 350 retirement communities.  Again, my goal was to touch the lives of as many seniors as possible.  At one time I oversaw the activities of 35,000 seniors, and I was completely fulfilled.  We created an international volunteer program where thousands of seniors would join forces to volunteer the same day internationally for a single cause, such as Habitat for Humanity.  The results were so overwhelming and satisfying for the seniors!  I now assist in creating programs for seniors who are active, need assistance, or those living with memory loss.  Please visit the Photo album of "Mary's Moments" and see photos of one of my favorite ladies!  She has memory loss, but she hasn't forgotten that she loves the spotlight! She loved having me dress her up for the next big themed party…so I did!  She was always the star of the show, and I loved making her smile and laugh.  Enjoy her photos!
At one retirement community, I met Al Bakke.  You'll see a photo of him in my photo section.  He's the man I wrote about in "Send Me."  Al was a very bitter man; a perfectionist WWII marine, grumpy and extremely vocal.  People would run when he came to talk to management.  One day he wanted me to come to his apartment to talk.  I was nervous because I knew I'd get an ear full, but I went.  When I walked in I noticed he was sitting in front of his wife's ashes.  I couldn't believe it.  He kept her ashes in front of him with a photo of her attached to the urn.  I learned that he had never had any kids. Always wanted them, but they never learned if it was he or Margie or both, who couldn't make children.  He had no living relatives; he'd outlived them all.  He was afraid his money would run out before he passed. He said all he wanted now was to have his ashes mixed with Margie's and scattered into the ocean.
I was overwhelmed and started to cry.  I grabbed a tissue and wiped my eyes.  He was surprised and asked why I was crying.  I told him that he's alive in front of me right now, and I couldn't even think of him becoming ashes. He had opened up to me and now, in spite of his usual cantankerous, grumpy manner, I enjoyed him!  I went to throw my tissue in the garbage and he asked me to leave it on the counter. I thought, that was an odd request!  A couple of days later he told me that he kept my tissue of tears to remind him that when he dies, someone will cry over him.  That night I sobbed while playing my guitar, and wrote, Send Me in honor of Al.  I never wanted anyone to feel the way he did.  Al passed away in 2010, and I was with him just before he passed. Over those five years, we remained the best of friends.  He loved that I wrote a song about him, because his legacy would finally live on, not through children, but through a song.
In 2006, my Papa Lee and I decided to embark on a life-long dream and record an album together!  We recorded a few of the songs that Papa has written over the past thirty years, (thus the album title, "30 Years in the Makin'").   I got to add Al's song, Send Me at the last moment.  We had so much fun recording and distributing this album!  You can just imagine being in my papa's shoes.  He was no longer a mechanic, but an inspirational song-writer touching the lives of many, finally living his dream as a singer-songwriter and sharing the harmony with his daughter!  We actually played on the radio in Dublin, Ireland, and people would call in to win our duo album.  He inspired me, and I started writing more songs and dreaming again. I wanted to my own album too!
In 2009 I moved to Glendale, California to help a retirement community succeed in their business. I wasn't there to pursue a recording album with a Grammy-winning band!  In the evenings, I would go to dinner at a little jazz club called Jax nearby.  Jack Sheldon, the great jazz trumpeter and singer, would perform there with his trio on Thursday nights.  Their music was always so intriguing!  Someone at the club had heard me mention that I sing, and one Thursday night I was actually invited up on that stage to sing with the band! Long story-short, my future producer Kevin Axt was playing bass and Ray Brinker, my future drummer, was playing as well. To my complete surprise, Kevin said that I needed to make an album! I didn't know if he was kidding or not, but the next thing I knew we started making plans. Soon afterwards, Kevin and Ray were each nominated for a Grammy for Best Arrangement Accompanying a Vocal, and Best Jazz Vocal Album (their fourth album nomination in a row!), for the Tierney Sutton Band's album, American Road. I couldn't believe that these guys would want to be involved in recording my album! It was just meant to be that Kevin would produce and arrange my debut – it's amazing to me how God makes these things happen for His good.  My only desire for this album is to make a recording of inspirational music that can change lives and touch hearts. Kevin brought in Ray Brinker, Jim Cox on keyboards and Andrew Synowiec on guitar, and then we had a blast recording Mechanic's Daughter! I mean, here are these Grammy- winning guys that have played on movies, tv shows, and big-name albums…and here I am, just the dreaming mechanic's daughter from Salem, Oregon!  There is a special anointing on this project, and I just believe it was meant to be.
This is just the beginning. I'm hanging on tight and waiting for the next big adventure that's about to come my way!  Send Me, Lord!!